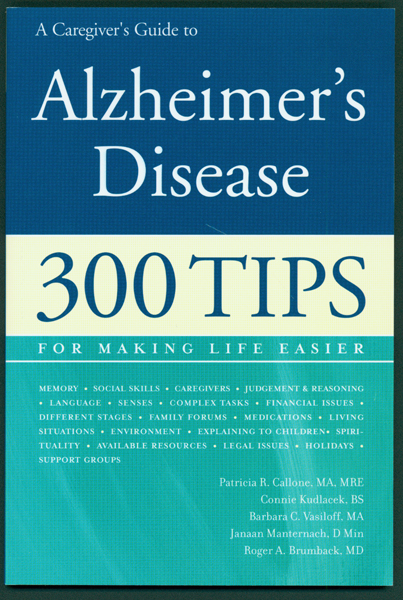 Item 701

A Caregiver's Guide to Alzheimer's Disease: 300 Tips for Making Life Easier $16.95

Section A: Divides the progression of the disease into its stages, and gives hundreds of practical tips geared to coping and compensating at each level of the disease.
Section B: Addresses caregivers and includes legal, financial, and family issues.
Section C: Lists resources and suggest websites to find additional information about the disease itself as well as related valuable networks.